Full-length mirror aluminum Iron PS PU customized frame household Long Retangular adjustable dressing wall or standing mirror
Product Detail
Product Tags
GY PU VINTAGE MIRROR
Gorgeous design: Gold ornate vintage frame decoration. Baroque style, Rococo style, with the characteristics of antique decoration.
HD mirror: high quality HD glass mirror, using copper - free double coated silver mirror, environmental protection and deformation. It's perfect for makeup, and it's a pleasure to hang it in the bathroom and admire your beauty every day.
Decorative frames: Delicate floral patterns designed in decorative frames are perfect for any tabletop or other decoration, can be used
as jewelry trays or fruit trays for wedding receptions, or even as serving trays (avoiding direct contact with food), very high-end and gorgeous.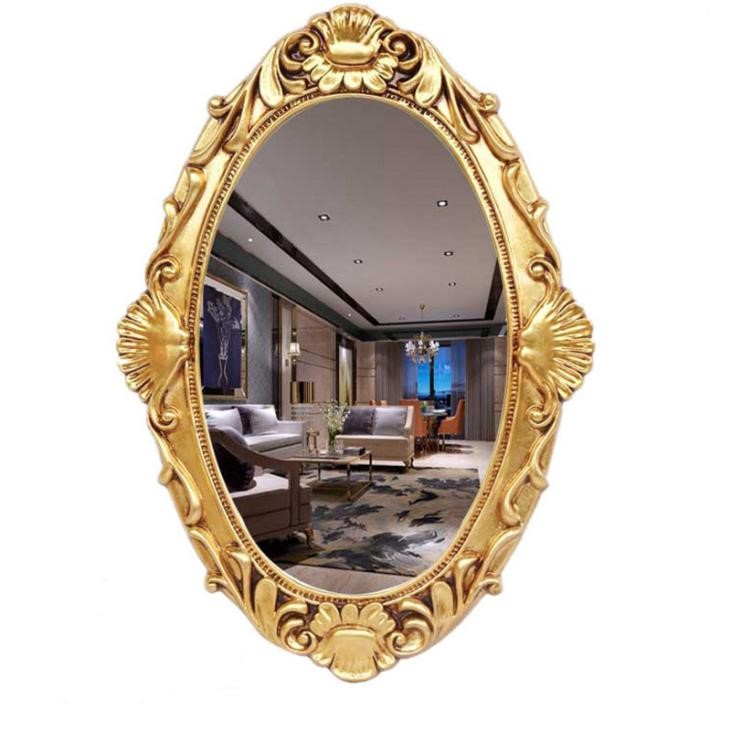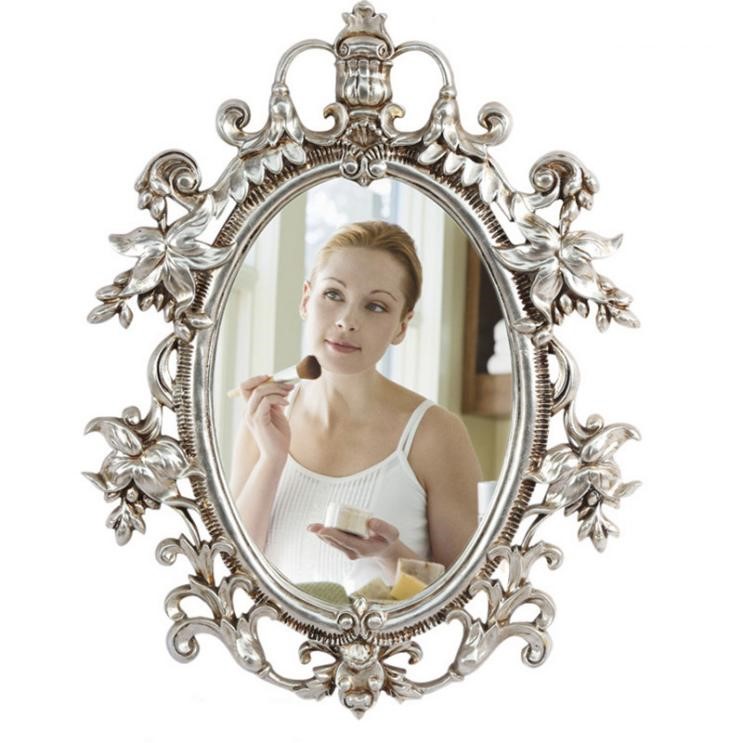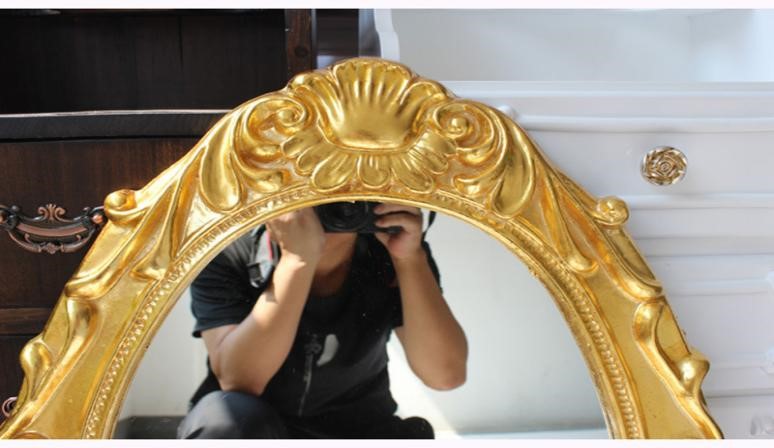 How to use: The mirror has a small hook on the back by default, which is easy to install and you can hang the mirror to use or decorate the wall. Or as an elegant mirror tray that displays the mirror in a new style and the surface is very smooth to the touch.
Ideal gift: The elaborate antique design makes it ideal for birthday or holiday gifts. In the perfect living room, entrance, hallway, or kitchen, bathroom etc, this PU vintage mirror will brighten the room and brighten your beauty.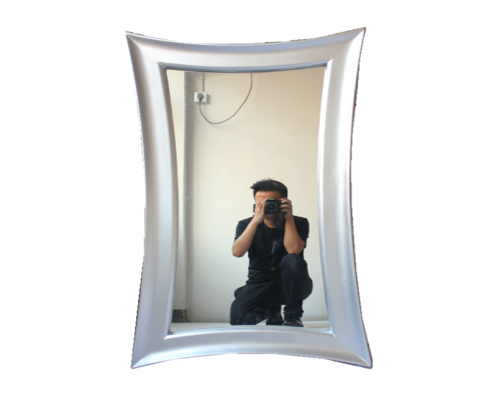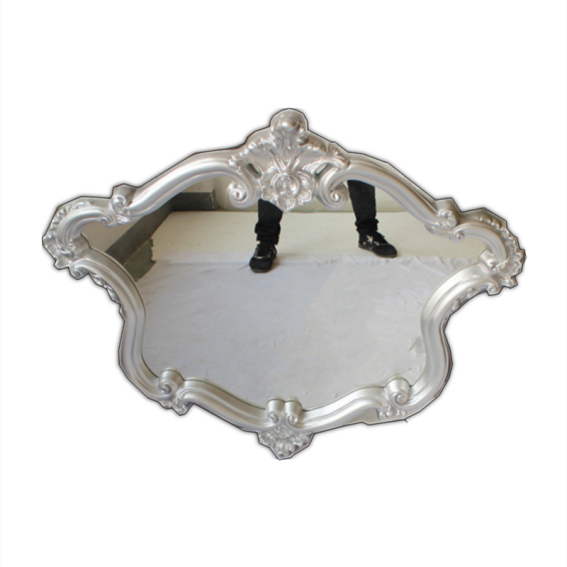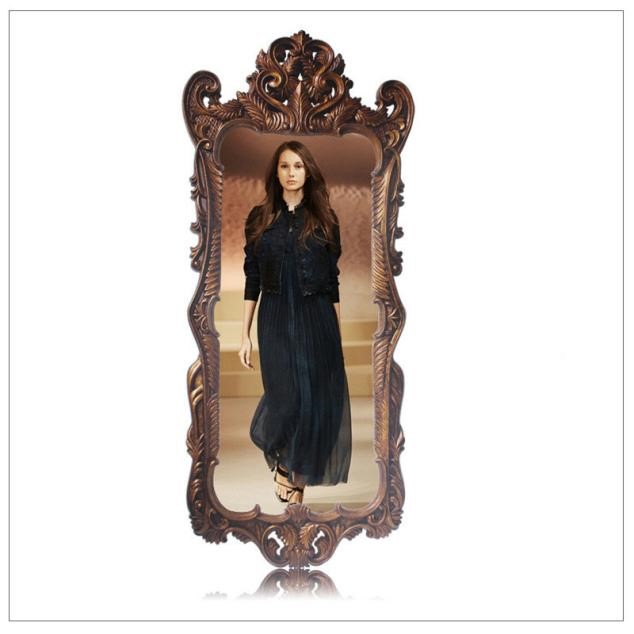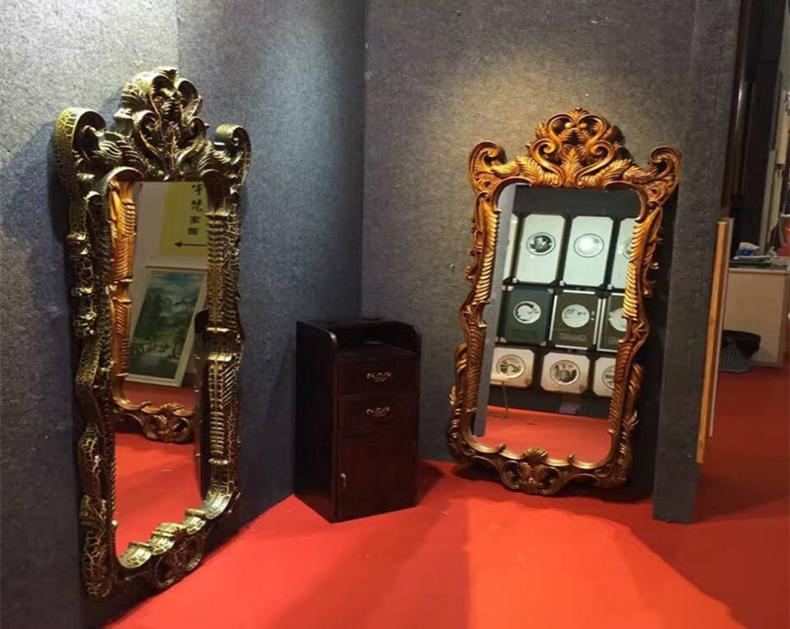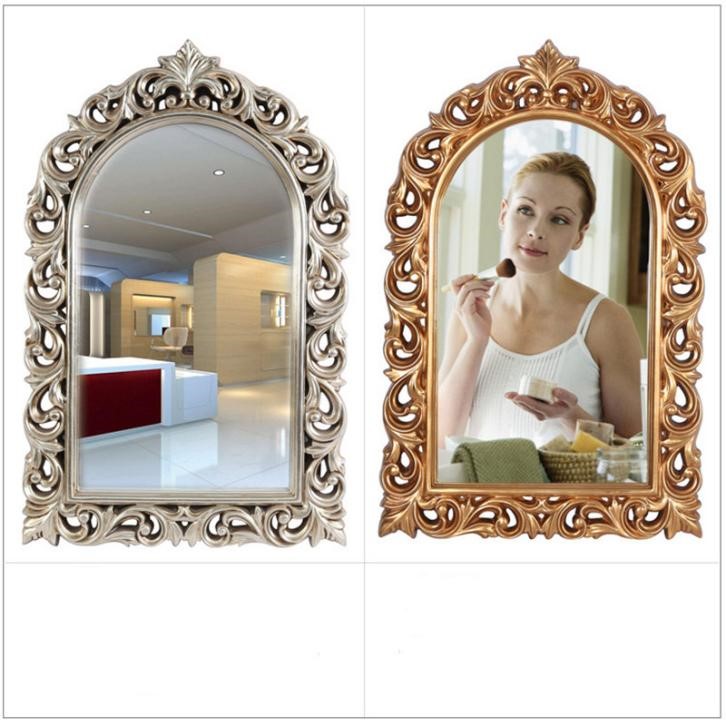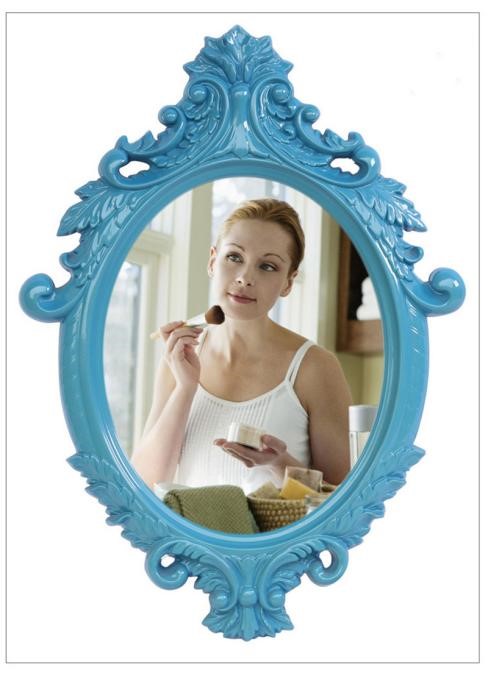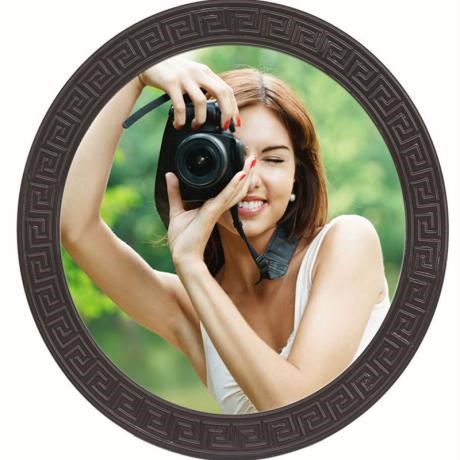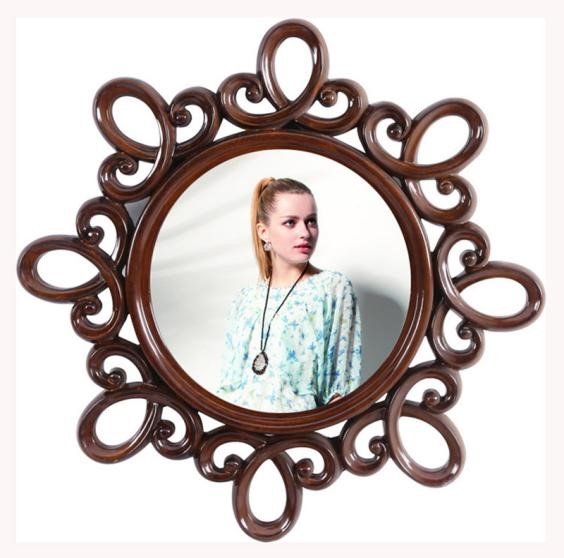 LED MIRROR
Our LED smart mirror use high-quality raw materials, lead-free copper-silver mirror, which is environmentally friendly and has very good high-definition imaging capability. The frame is made of high-end aluminum alloy frame with texture.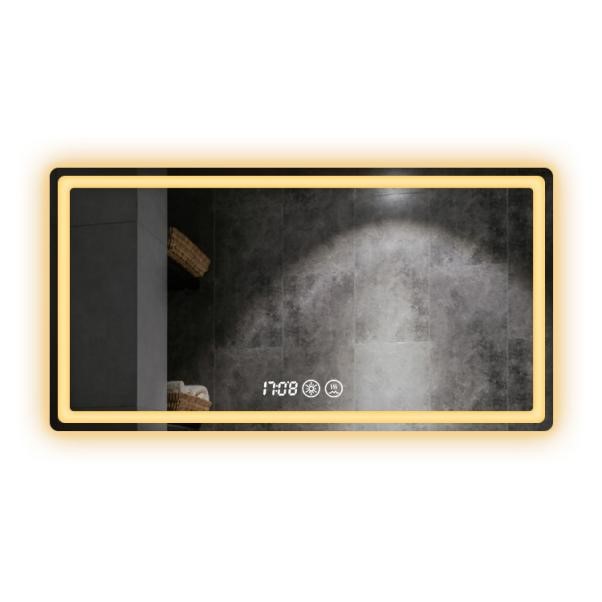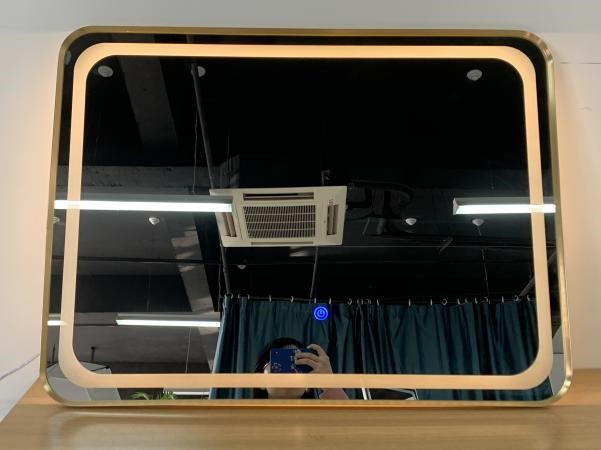 Our LED mirror adopts waterproof light belt, which can also maintain a very long service life in a humid environment like the bathroom. LED mirror has three dimming color lights, has a strong adaptability to the occasion. Our LED mirror can be customized, which can provide temperature, time display, defogging function, Bluetooth connection and other functions.
It can produce two kinds of smart mirrors with and without rear backplane, and can be mounted frame or frameless. Defogging function has a strong practicality, when you bathe, the mirror will appear fog can not see the mirror inside your own, at this time the defogging function can play its role, so that you can use LED mirror every moment and can provide you with a good use experience.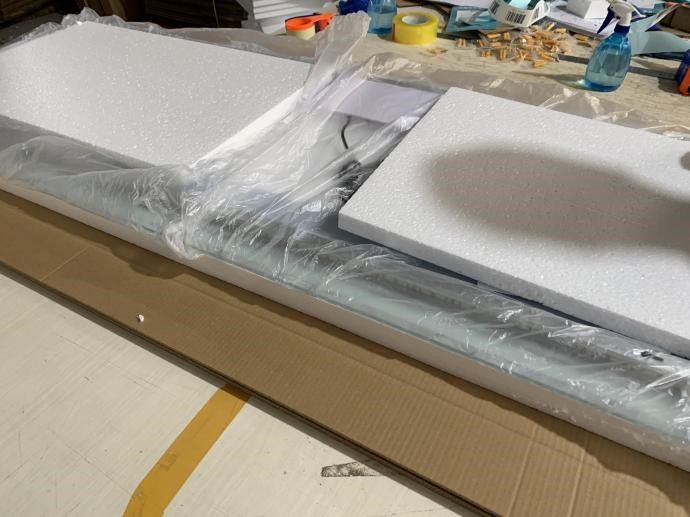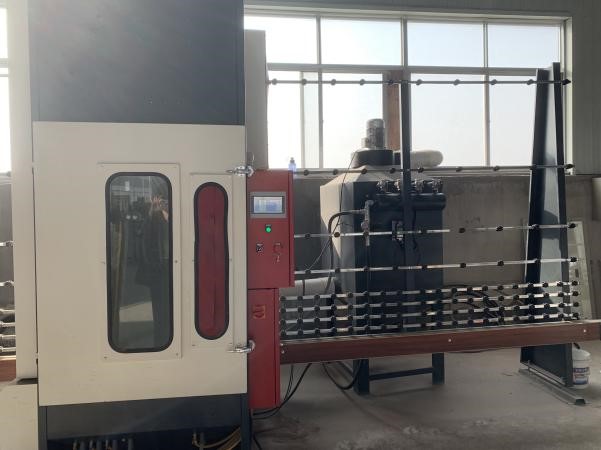 Our packaging process support customization, mail order packaging or ordinary packaging, if you need to customize please contact with us.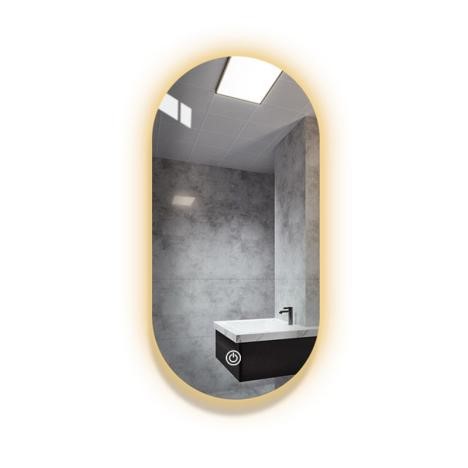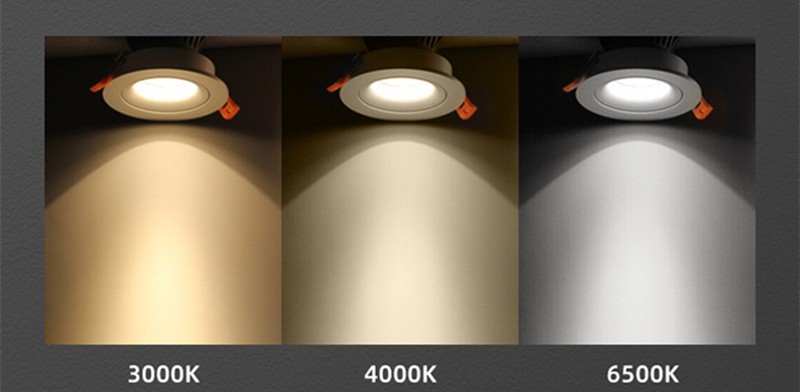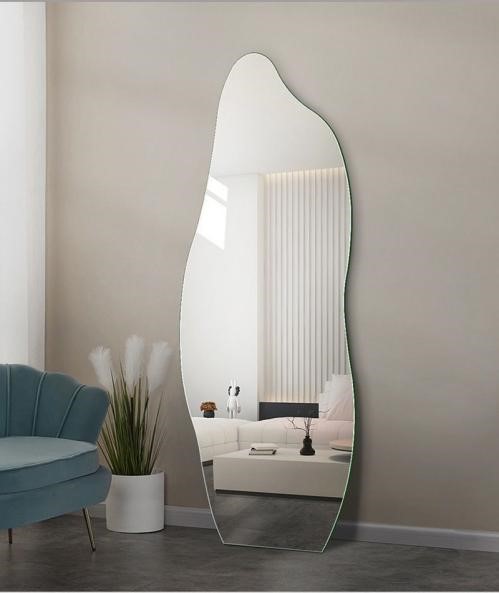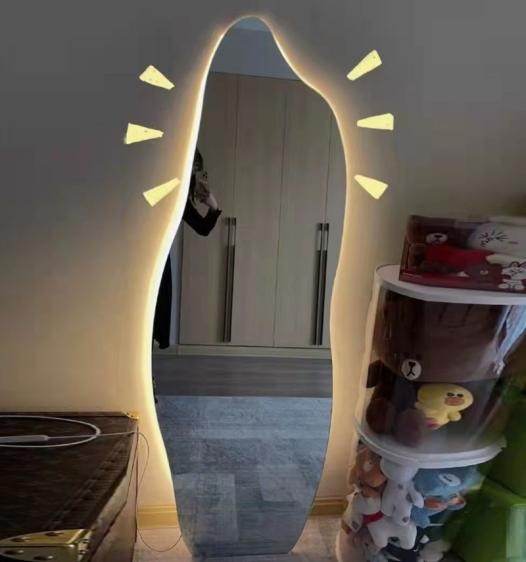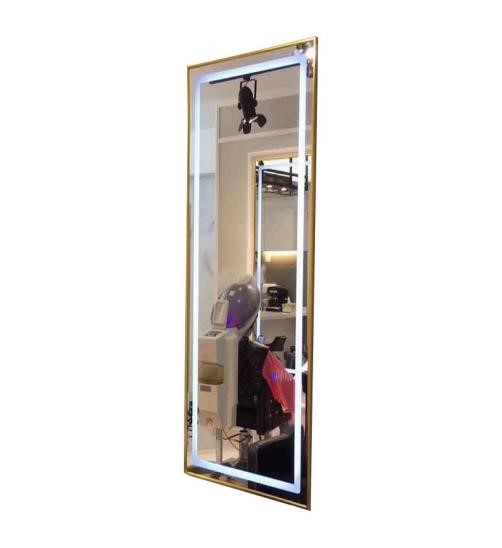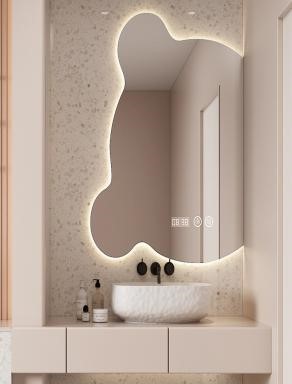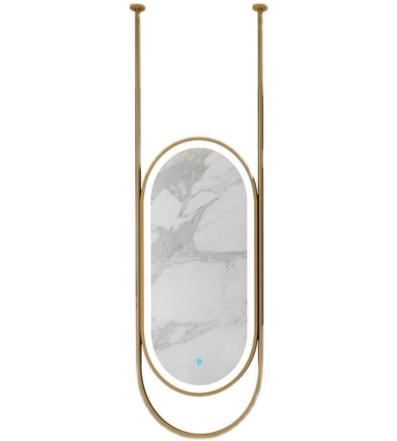 ALUMINUM FRAME MIRROR
Our full length mirror support a variety of customization, frame structure, different quality aluminum alloy and different thickness of raw materials can produce different levels of full length mirror.
There are many categories to choose, the export quality is generally adopts double coated aluminum mirror, no copper silver mirror and combine with explosion-proof film so as to improve the security of the mirror use.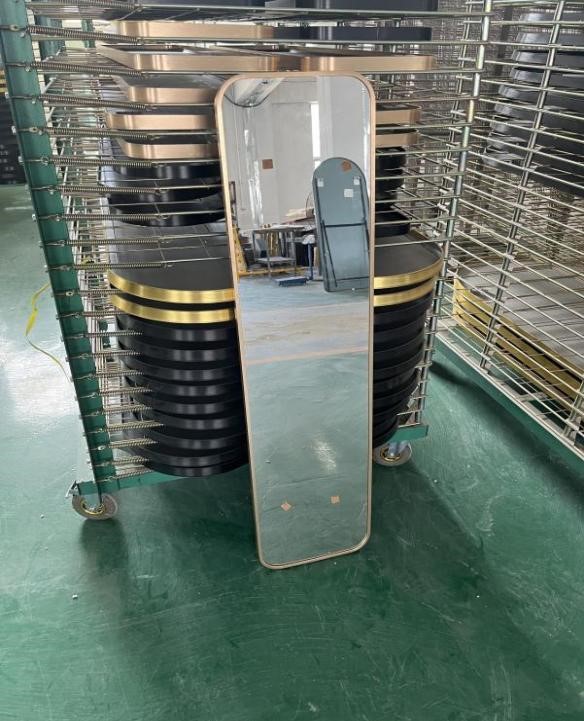 You can choose whether to polish the edge of the mirror glass or not, and whether to add MDF board. The edge of the frame is treated very carefully, especially the corners will be polished to prevent the end consumers from bruising and other safety problems when using it.
About packaging we support customized packaging, UPC code, etc. The packaging is protected by five-layer corrugated paper and high-density foam, and the breakage rate of transportation to the destination is very small, and pass the test of breaking the package.
If customers need toughened mirror glass, we can customize them according to your needs. The frame part of the full-length mirror includes arc-shaped, right-angled, track-shaped and special-shaped mirror. The conventional size is 120*30cm, 40*120cm, 40*150cm, 50*160cm, 60*165cm, 70*170cm and 80*180cm. Customers can contact us for customized size.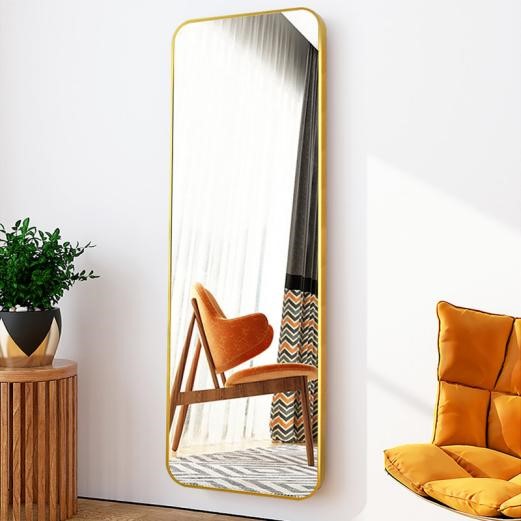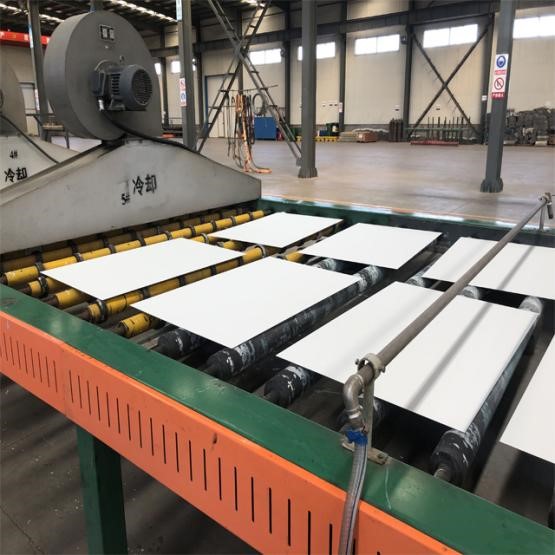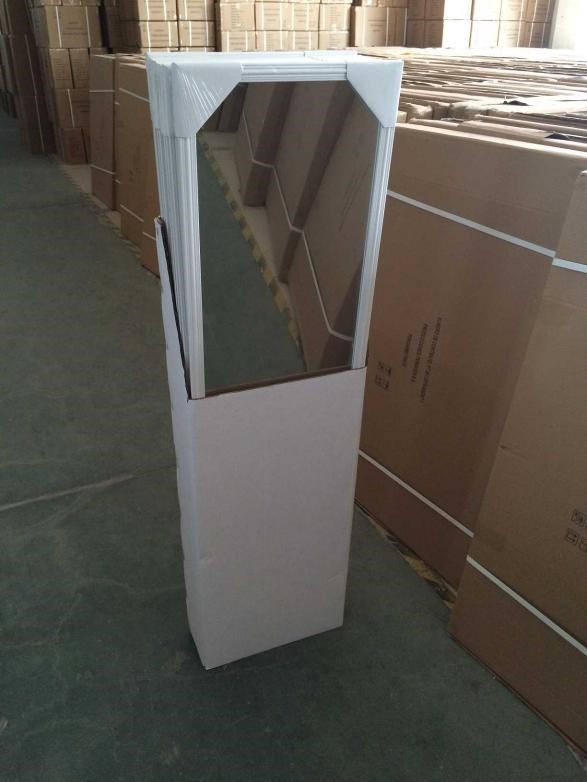 The raw material of PS frame mirror is light in weight, easy to handle, very convenient for people who often move, and the safety factor is higher.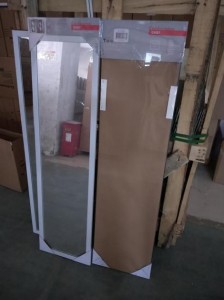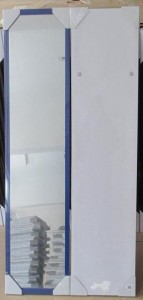 PS frame is a kind of environmental protection material, with strong environmental performance, and a variety of colors, patterns can also support customization. MDF is used on the back, and even the backside is very attractive. The display table and packaging of the mirror can be produced according to the needs of customers, if you have interest about PS frame mirror, please can contact with us.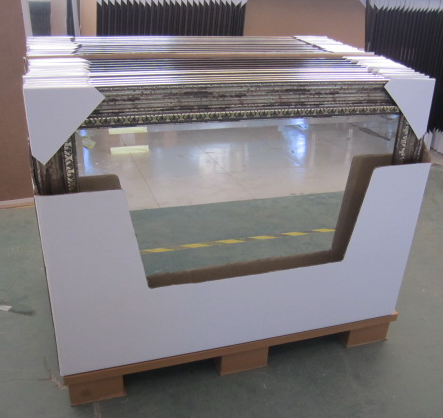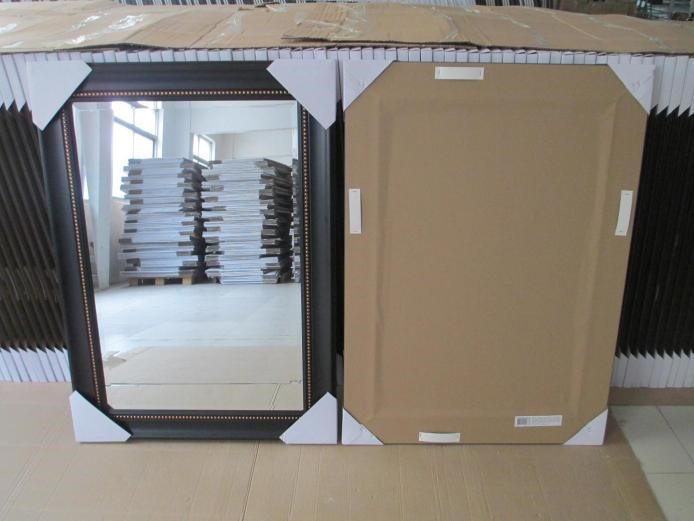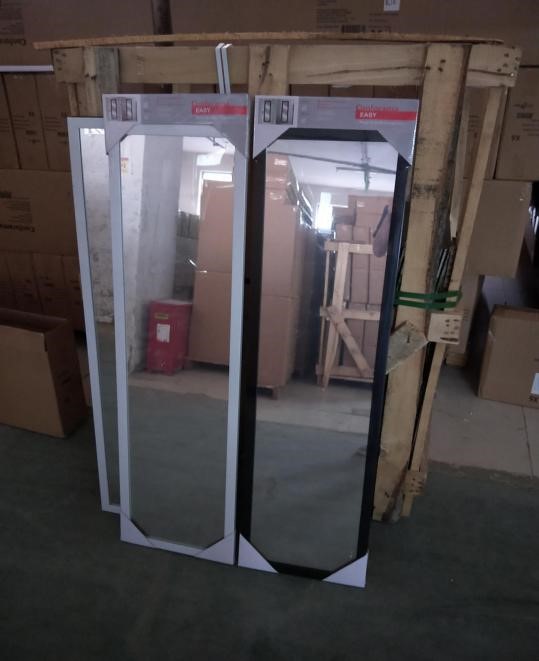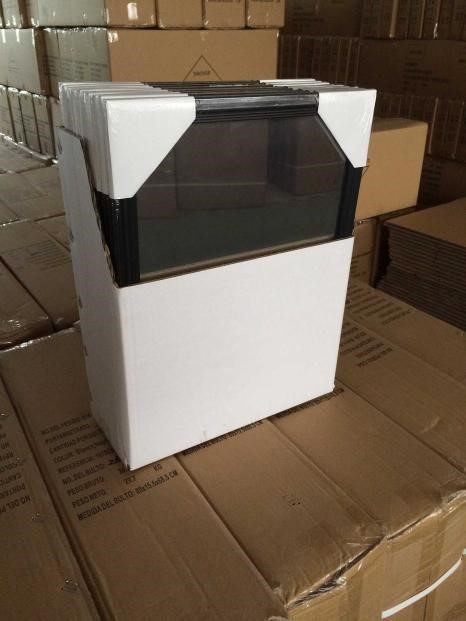 ALUMINUM FRAME MIRROR DISPLAY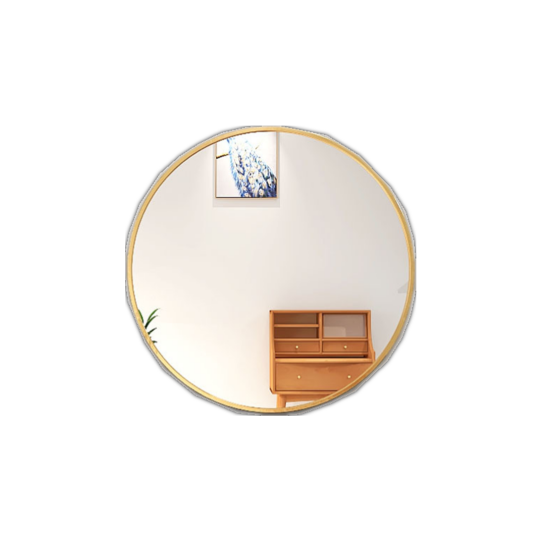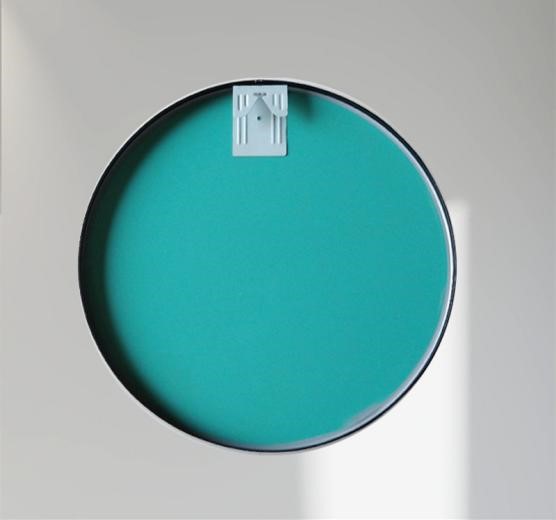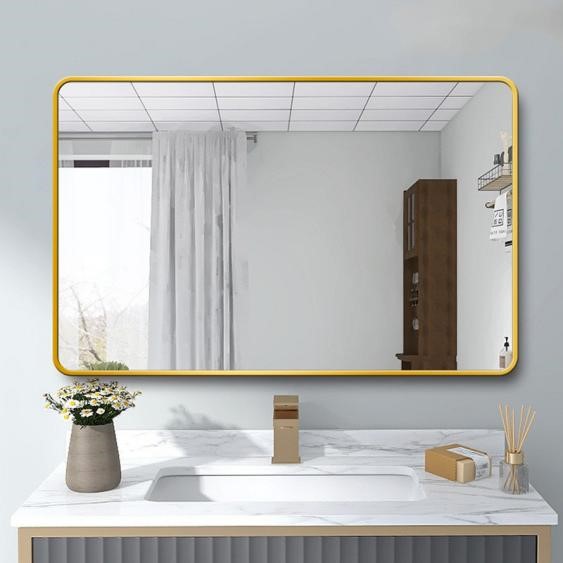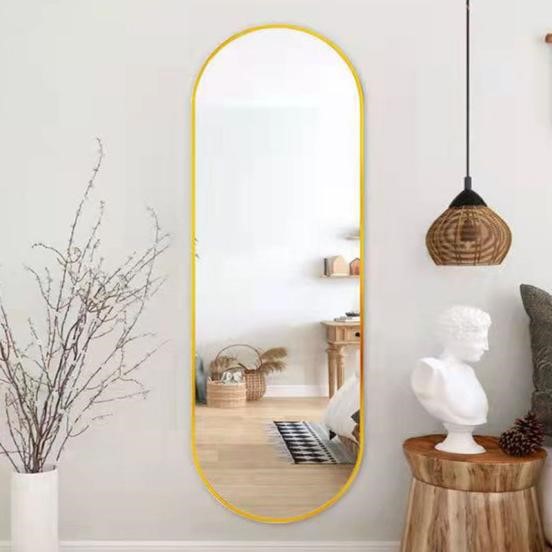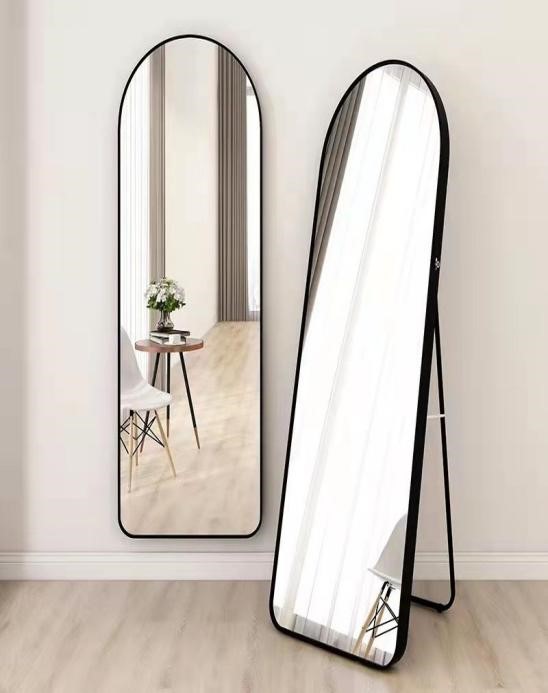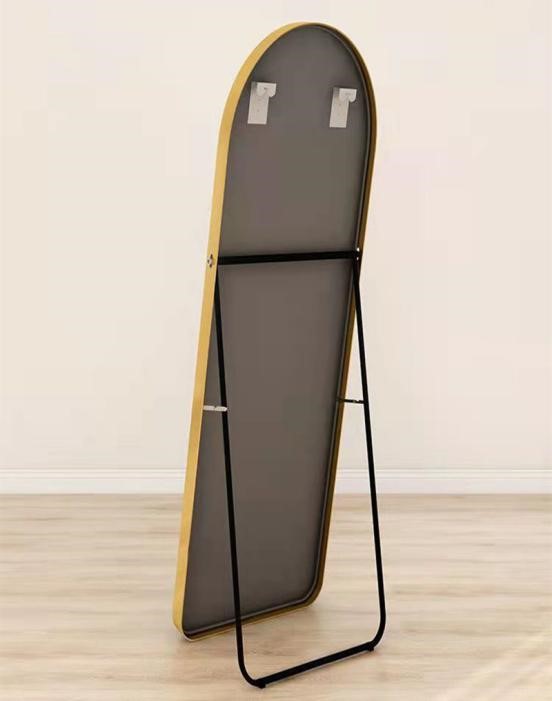 IRON FRAME MIRROR
Compared with aluminum alloy mirrors, iron frame mirrors are heavier in weight and more textured, and iron frame mirrors have more shapes. Iron wall decoration mirrors can add a retro feel to your home decoration. Metal arched frames grace these mirrors.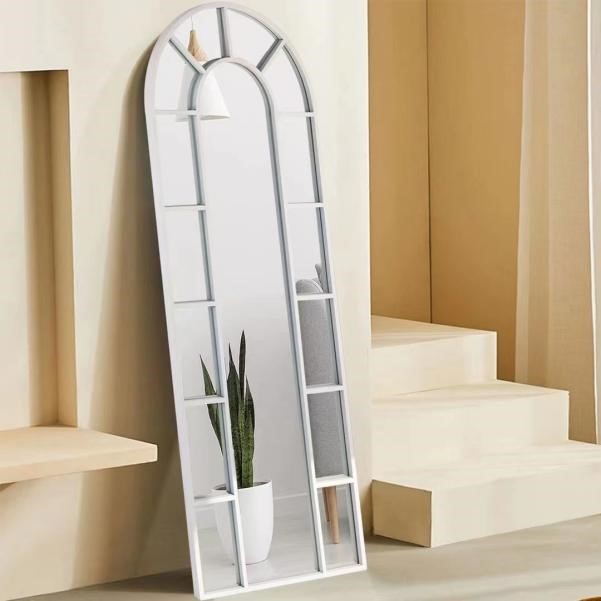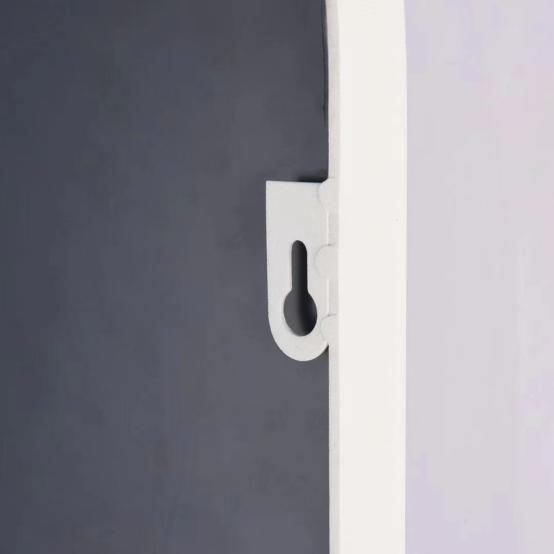 Vintage Ironwork Wall Mirrors - You'll love the versatility of these vintage wall mirrors. This antique mirror is suitable for all styles of homes. Perfect modern farmhouse mirror accents shabby chic decor. This iron mirror is a very representative product.
The wall-mounted mirror comes with a pre-mounted hook for quick hanging. This wrought iron mirror is a great mid-century modern mirror. We handle the edges of the mirror frame very carefully to prevent the end consumer from bruising and other safety problems when using it.
Packaging we support customized packaging, UPC code, etc. The packaging is protected by five-layer corrugated paper and high-density foam, and the breakage rate of transportation to the destination is very small through the test of breaking the bag.
IRON FRAME MIRROR DISPLAY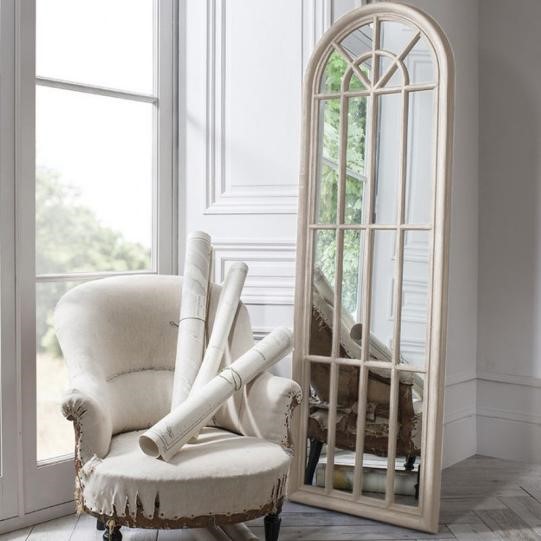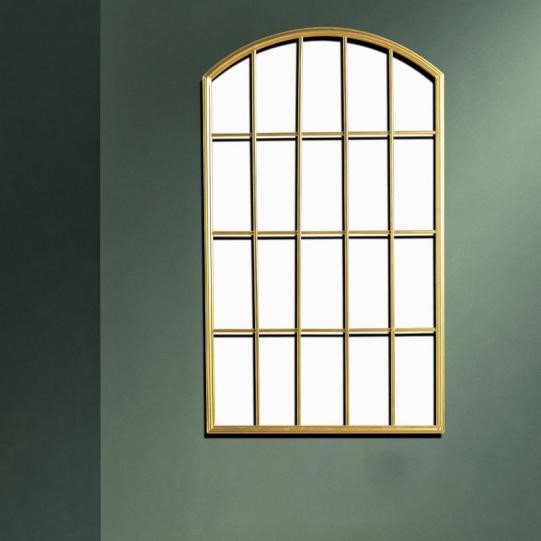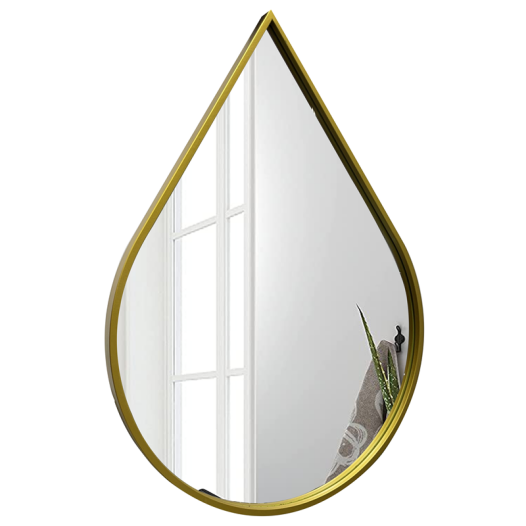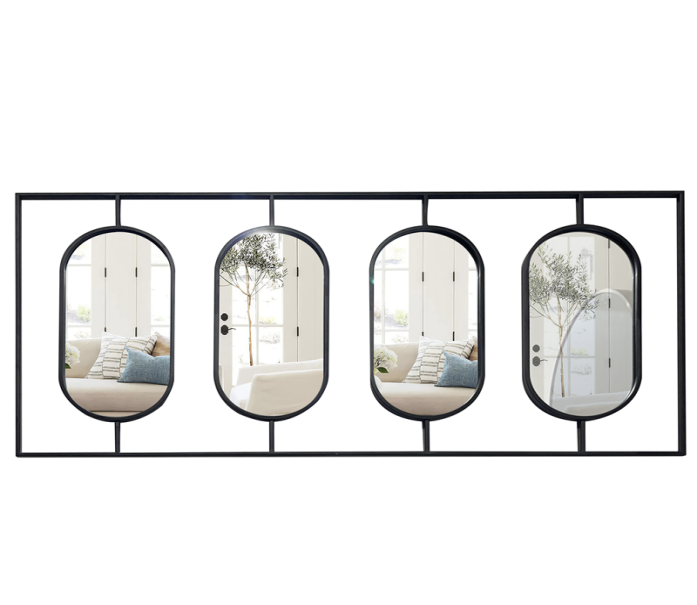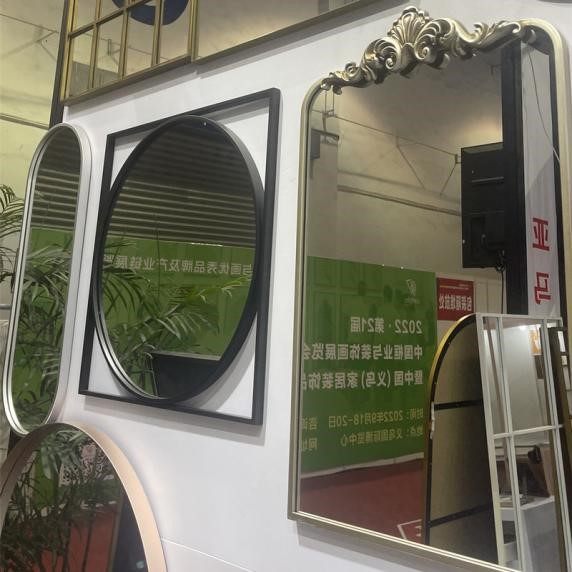 ---
Previous:
Art glass
---
Write your message here and send it to us